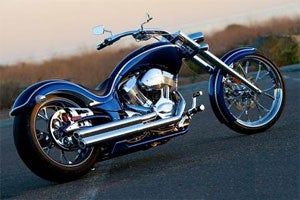 To put it simply, comprehensive coverage handles theft, fire, vandalism and acts of nature. In other words, it covers damage to your motorcycle that does not involve other vehicles or drivers. Comprehensive coverage is often bundled with collision coverage, but it is possible to perchance them separately. You can read more about collision coverage here.
Unless you are financing your motorcycle, comprehensive coverage is typically optional. If you did finance that new Ducati you've been dreaming about, your lender wants you to get comprehensive coverage so you'll have the money to pay back the loan should your piece of mobile Italian art get stolen or damaged. You can expect your lender to ask for proof of comprehensive coverage to carry the loan.
Is Comprehensive Coverage Right For Me?
If you've got an old motorcycle that isn't worth all that much, perhaps comprehensive coverage isn't for you. However, if you are riding something more modern and expensive, you'll want to protect your investment.
You can expect comprehensive coverage deductibles to range from $0-$1000. As expected, premiums go up when you choose a lower deductible, but the difference in premiums changes dramatically depending on the model. Moving from a $500 deductible to a $250 deductible may only be a couple of dollars a year for lower price and lower risk models (think dual sport bikes). On the other hand, if you've got a custom motorcycle with a $30,000 price tag, the difference in premium for a lower deductible can be significant and may not be worth it. Custom motorcycles are notoriously hard to insure as it is, so keeping the premium low by opting for the higher deductible seems like the wise choice.
Regardless how high your deductible, you can help lower your premium by doing everything you can to keep your motorcycle safe. Everything from parking your motorcycle in a locked garage, installing an alarm and using wheel locks can save you money.