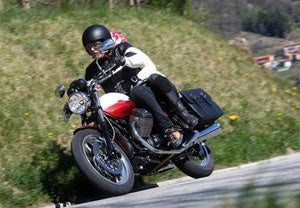 When it comes to securing motorcycle insurance, many of us want to keep the insurance premiums as low as possible. While there are many good ways to do this, opting for the minimum liability coverage can be a dangerous choice.
Minimum liability limits vary from state to state and while the minimum may look like enough coverage at first glance, when you dig a little deeper you may find it doesn't offer you enough protection.
For example, let's say the minimum liability coverage in your state is $25,000BI/$50,000BI/$25,000PD. This means that the most your insurer will pay out for bodily injury is $25,000 for any individual or $50,000 total for a group of people, along with $25,000 for property damage.
Why Isn't The Minimum Enough?
This might seem like adequate coverage, but what if you accidentally crash your bike into a car carrying a family of four? What if everybody in the car gets injured and required medical attention? What if some require surgery and long hospital stays? What if that car is a Porsche?
This may be an extreme example, but accidents happen and $50,000 doesn't go a long way to cover the medical expenses of multiple injured parties. And if your insurance doesn't cover all the expenses, who is going to have to make up the difference? The answer is you. That means all your assets (home, car, etc.) are at risk. When you consider the difference between the minimum and maximum liability coverage (let's say $100,000BI/$300,000BI/$100,000PD) is usually less than $70 for a policy term (six months to a year), is it really worth the risk?