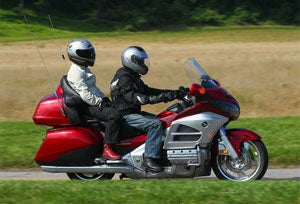 Medical Payments Coverage is a box many motorcyclists leave unchecked, as it is optional on all types of vehicle policies. Unlike liability coverage, which covers everybody except for you, medical payments coverage offers you some protection.
For most motorcycle insurers, medical payments coverage maxes out at $5,000 or less. If you purchase the maximum coverage of $5,000, then you, your passenger and anybody else involved in the accident has access to the limit of $5,000 each.
Why Opt For Medical Payment Coverage?
You should think of it as coverage for a trip to the emergency room. Your own healthcare coverage should indirectly do the same thing as medical payments coverage, but hospital billing always requests payment from the vehicle insurance first. However, your HMO or PPO is not supposed to be allowed to decline medical payments for your motorcycle injuries.
So do you really need medical payments coverage? It all depends. If you already have a good healthcare plan it may be in your best interest to decline the coverage as the cost is fairly steep. On the other hand, if you are self employed and don't have any healthcare coverage to speak of it's worth looking into. It's not a lot of coverage, but it's certainly better than none at all.